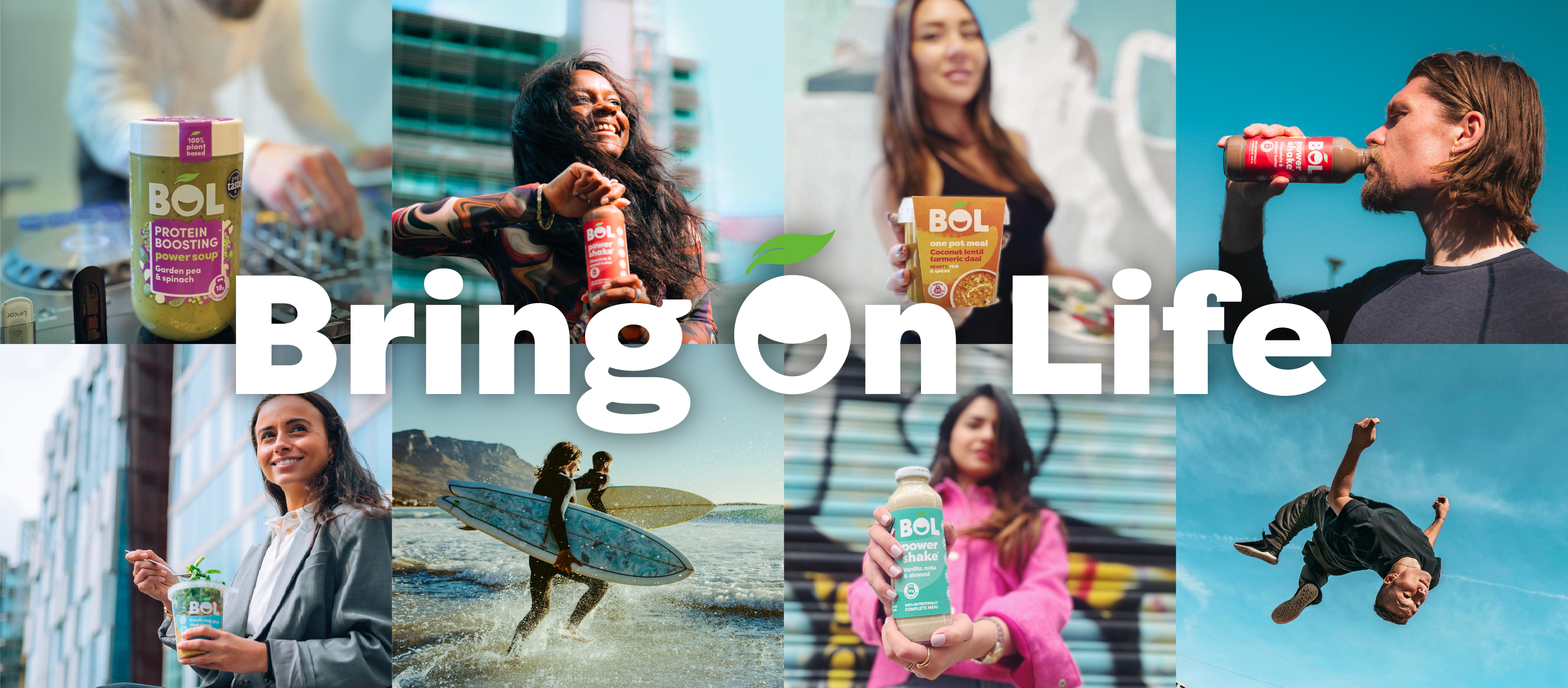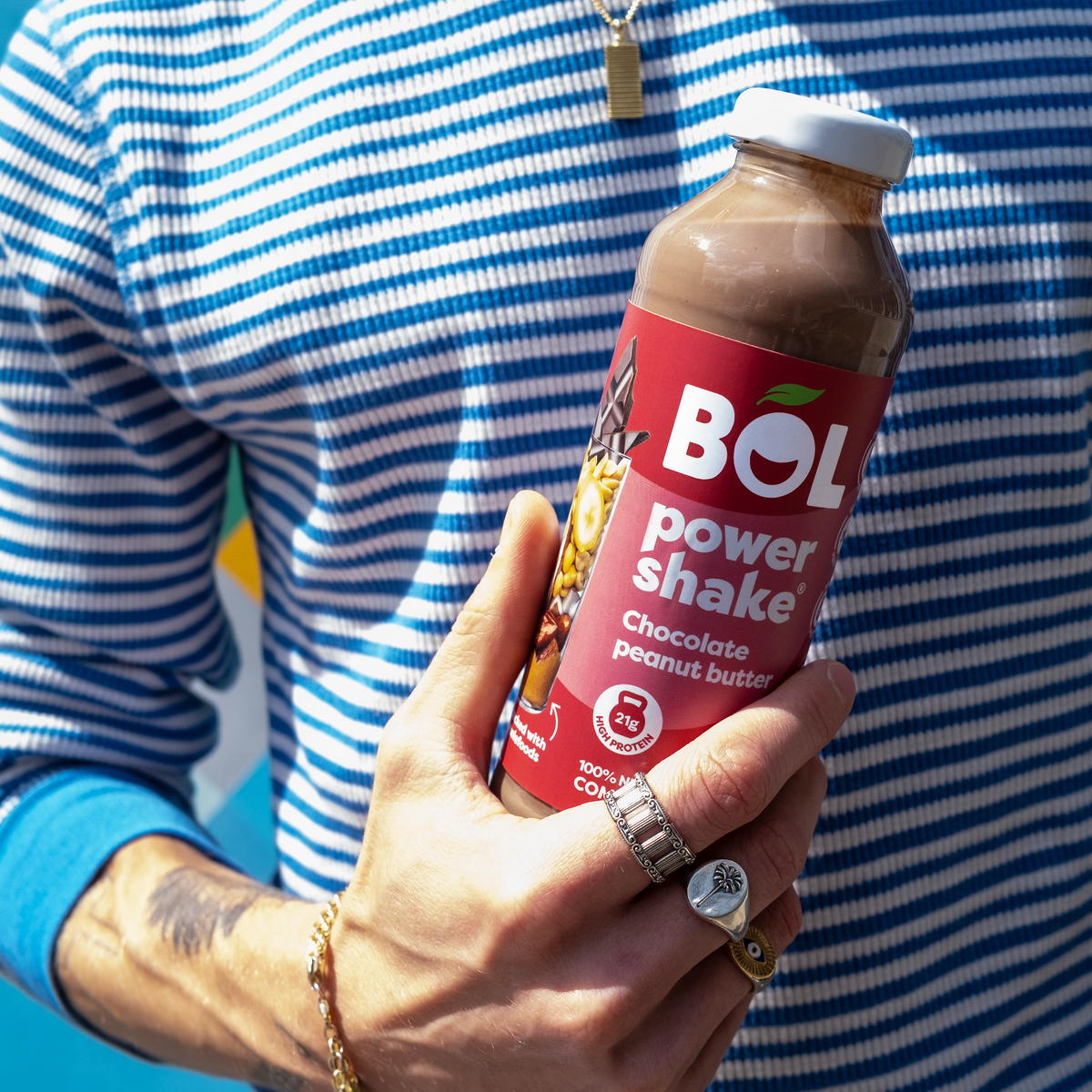 Go-getting, side-hustling, social juggling – you pack a lot into each day. So eat to feel unstoppable.
Since 2015 we've been making delicious food to truly feed your best. Stacked with plant power, banging taste and serious nutrition – this is 0% prep and 100% pleasure. From breakfast to dinner, unlock the time and energy to make every day, less everyday.

One life. Limitless ways to live it.  
BOL. Bring On Life. 
See more
OUR FULL RANGE
All the plant-powered-products we have to offer.
OUR PROMISES
Be 100% Plant Powered
We promise to never use any meat, fish or dairy in our recipes. Mother Nature does it best and the quality ingredients we use reflect the power of plant nutrients and plant protein.
Deliver awesome taste
We promise our globally inspired food will always deliver a taste sensation. Our chefs and nutritionists work hard to strike the perfect balance between nutritious and delicious in every BOL recipe we create.
Care about the planet
We promise to do business responsibly, respecting both people and the planet. From using the latest plastic free packaging to reducing our carbon footprint, we will continue to challenge current norms and champion new initiatives across the food industry.
Give back
We promise to keep supporting those less fortunate than us and to use food as a force for good. Having donated 100% of our first year profits to Action Against Hunger, we continue to work with incredible local food charities, donating thousands of meals every year.
Innovate and improve
We promise to constantly improve and push for the best in all that we do. Every day we look for innovative and creative ways to evolve and get better at we do. We live by the grandpa test, that means when we are old and grey, our success will be looking back on our decisions with pride.
Supply Chain Executive

Nimi

Brand & Portfolio Team Leader

JESS

Senior National Account Manager

Medhavi

Content Marketing Manager

LYDIA
Senior National Account Manager

Medhavi

Content Marketing Manager

LYDIA

Office Manager & EA

Sarah

Junior Brand Manager

LICI

Product & Sustainability Manager

Susie

QUALITY TECHNICIAN

DANIELLA

Commercial Finance Assistant

AMY

Operations Manager

ILARIA

Senior National Account Manager

Charlotte

Junior Grocery National Account Manager.

LIV

Social Media Manager

PHOEBE